Portara – Alithini – Hartiana – Platos
By Takis Galanopoulos:
Soon we will add more of these files on our web site.
Path length: Start+116 m., we headed up to +346, than at Hartiana at +217, headed to Pyrgos at +412 then got down to +116.
Total 504 altitude metes. Maximum slope 34%, average slope 15%.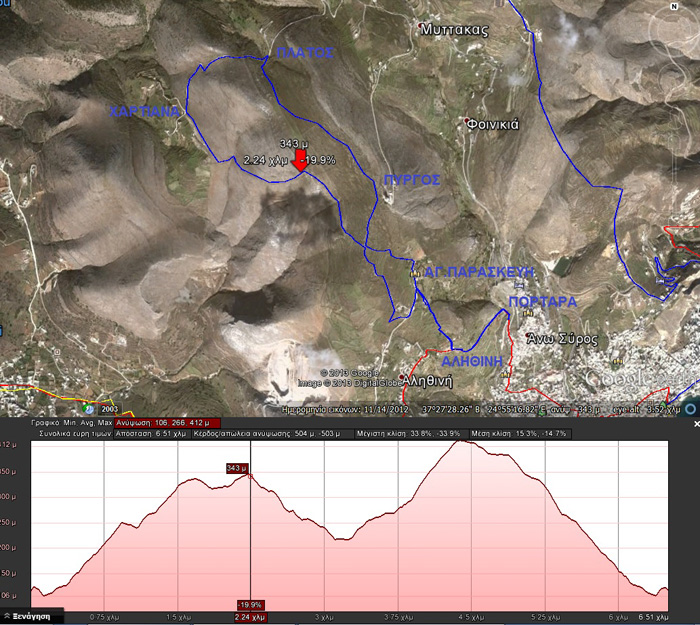 The file below, after downloading, requires Google Earth application to view:
PORTARA-ALHUINH-PYRGOS-XARTIANA
For viewing you have to use the Google Earth application which can be downloaded here:
http://www.google.gr/intl/el/earth/download/ge/agree.html